Our own Dr. Jacqui Fleury has been named a "Healthcare Hero" by the Saskatoon Institute for Medical Simulation (SIMS)!
SIMS offers training — in the form of simulated medical situations — to healthcare professionals across Saskatchewan. While this type of training is often taken by students, it is rarely available to practitioners in the field.
As many as 24,000 Canadians die each year due to preventable medical errors, according to a 2004 study in the Canadian Medical Association Journal. Training offered by SIMS is intended to decrease that number.
SIMS's Healthcare Heroes program, "seeks to recognize and celebrate individuals across Saskatchewan making extraordinary contributions within and beyond our provincial healthcare landscape. Healthcare Heroes embody exceptional leadership qualities and exemplify courage, compassion and a demonstrated commitment to a healthy, safe and vibrant Saskatchewan."
Dr. Fleury has been recognized as a Healthcare Hero because of her work founding and operating True Potential Health Services where she provides Saskatonians access to alternative healthcare options.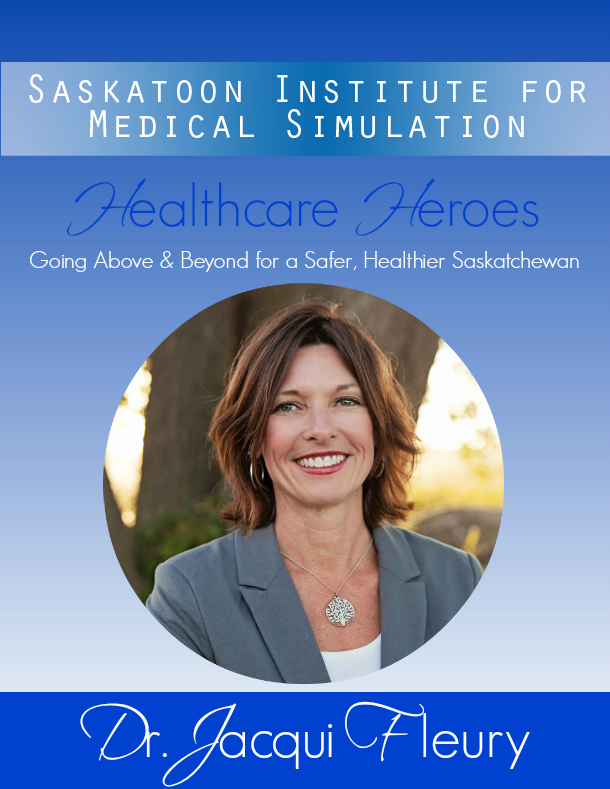 In their blog post about Dr. Fleury, SIMS wrote:
"As the owner and clinical director of True Potential Health Services, Dr. Jacqui Fleury is living her dream while making a lasting and significant difference in the lives of others. With the launch of True Potential, the people of Saskatoon are now able to access a wide range of diverse, yet specialized services offered through the five licensed naturopathic doctors in her practice. For years, Jacqui's vision has been to create a centre of influence where patients could have access to quality alternative healthcare options. She's made her passion a reality and is increasingly becoming recognized as a leading voice in Saskatchewan as an advocate for healthy living through an integrated approach."
Before moving on to a great Q&A with Dr. Fleury, SIMS says that they are "thrilled" to recognize her as a Healthcare Hero in the province of Saskatchewan.