We survived January! Woo hoo!!
Are you making progress with your self care intentions and daily commitments to your self?
Have there been any challenges that cropped up for you in the New Year that have sidelined your best intentions?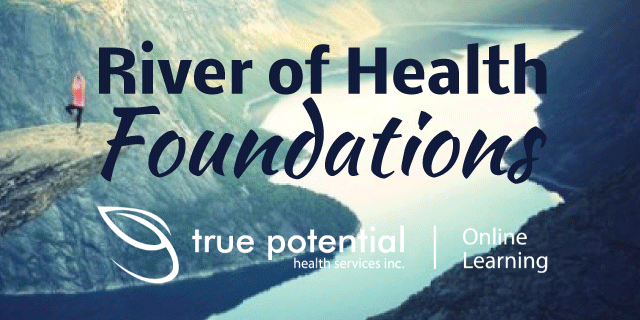 Here's the plan- I have officially launched the River of Health program. It is a 6-month program hosted in the membership portal of the True Potential Health website.
Moving your health upstream and staying upstream is an active process. It requires intention, attention, and ongoing attention. 
Click on the video below to see how to enroll.
Here is how the program works:
You have unlimited access to the program for the 6 months.

We will meet virtually once a month in our River of Health Performance Pod to discuss the topics. You can pick my brain all you like, and we can focus on any topics/questions or challenges that might be happening for you.

I'll be there in our private Facebook group as well. Think of this as a more 24/7 approach to supporting you in your wellness journey.
This program serves two functions – it is a stand-alone program that can be accessed without ever needing to see me or any other naturopathic doctor in the clinic, or it can be combined with any of the programs and services we currently offer in the clinic.
Bottom line – my wish for you is that you keep growing, evolving and transforming your health and wellbeing so you can feel like yourself and have great energy left over at the end of the day to enjoy the people that matter most to you.
Once you enroll, you will be sent further details. See you soon!
Jacqui 
Register for the River of Health Program here. Use the code founder50 before February 15th, 2022 for a 50% discount.