Recipe by Dr. Jacqui Fleury, ND.
Ingredients:
1 tablespoon oil
4 salmon filets, skinless
1 clove garlic, minced
½ teaspoon ginger, minced
¼ cup low sodium soy sauce, Braggs or Tamari sauce (Braggs and gluten-tamari sauce make this a gluten-free recipe)
⅛ cup water
2-3 tablespoons coconut sugar
1 tablespoon rice wine vinegar
1 teaspoon sesame oil
1 teaspoon cornstarch
1 tablespoon water
green onions for garnish
sesame seeds for garnish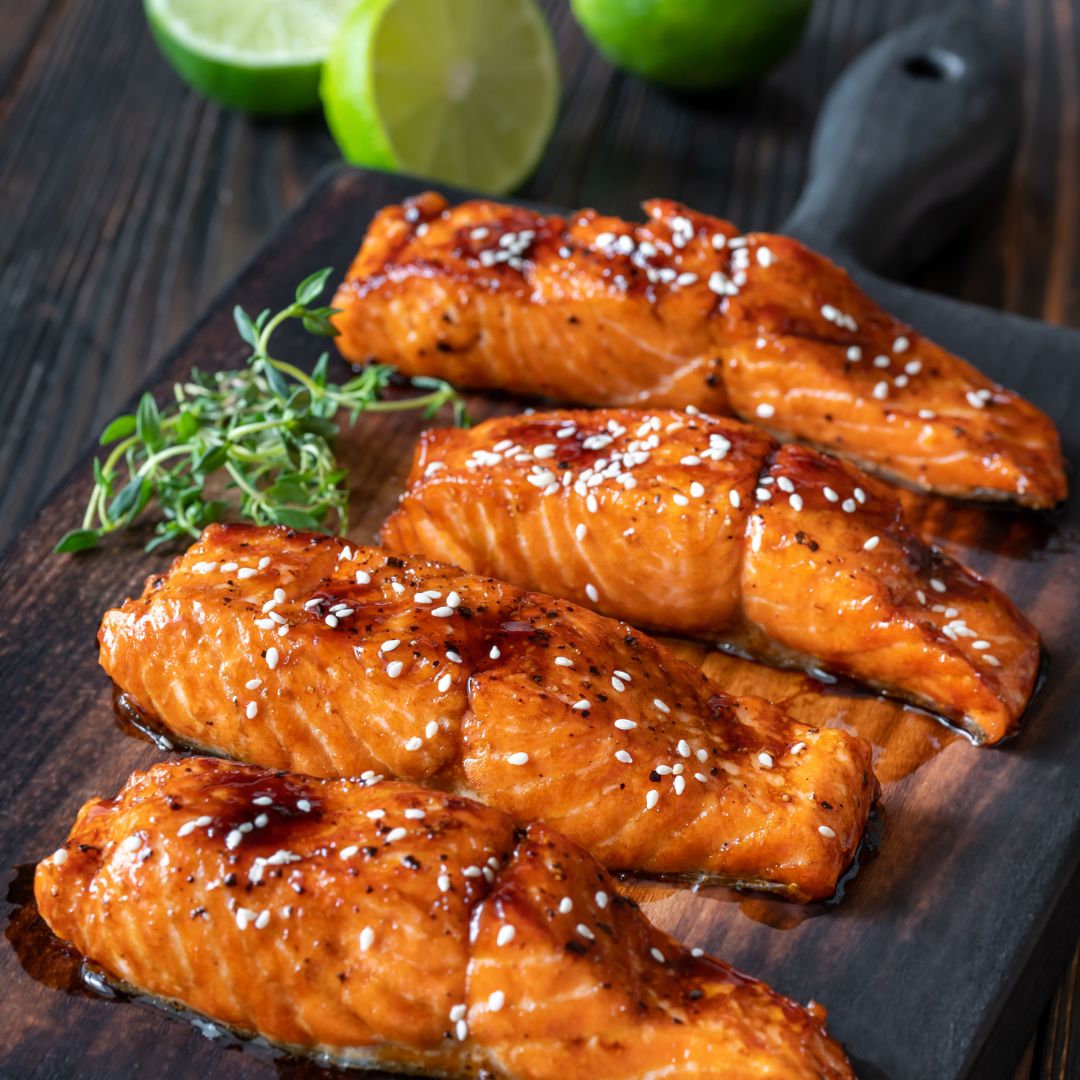 INSTRUCTIONS
Add garlic, ginger, soy sauce/Braggs/Tamari, 1/8 cup water, coconut sugar, rice wine vinegar and sesame oil to a medium bowl.
Add half of the marinade to a ziplock bag and reserve the other half.
Place salmon filets in the ziplock bag and marinate overnight if possible, but even 30 minutes is sufficient.
When ready to bake the salmon, preheat the oven to 350 degrees.
As the salmon cooks, add cornstarch and water to the reserved teriyaki sauce and simmer in a saucepan until thick.
Cook the salmon until desired doneness.
Brush the cooked salmon with the thick glaze.
Sprinkle the salmon with sesame seeds and sliced green onion.