Veggie Brownies
Ingredients
1 small baked yam (around 300g)
2 cup, spinach – raw
4 tablespoon unsalted butter or coconut oil, melted
1/2 tsp pure vanilla extract
2 large eggs
1/2 cup powdered erythritol (I use Swerve)
1/3 cup pure cocoa powder ( I use Bulletproof brand)
1 tsp, baking powder
Instructions
Blend yams, spinach, butter/oil, vanilla, and eggs in a high speed blender until smooth. Pour into a bowl, and mix in erythritol, cocoa powder, and baking powder. Once well blended, pour into a grsquare 8×8 greased cake pan and bake at 350F for 30-40 minutes, until edges are a bit dry but center is still soft and slightly jiggly. Let cool and ice with "cream cheese" icing.
Coconut Cream Icing
Ingredients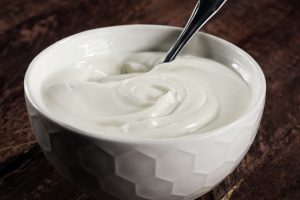 1/3 cup, coconut cream (I buy this at Dad's Nutrition) – chilled for at least 24 hours in the fridge
9 teaspoons powdered erythritol (I use Swerve)
1/4 tsp(s), pure vanilla extract
2 tsp fresh squeezed lemon juice
2 1/2 tsp(s), apple cider vinegar
Instructions
Using electric beaters or a hand whisk, whip the coconut cream and erythritol until smooth. Add rest of ingredients and continue whipping until smooth and creamy. If it gets too soft, you can store it in the fridge for an hour or two to firm it up. Ice brownies once they are cooled completely.
More information:
Part 2 coming soon! Subscribe to our newsletter for health tips, news and recipes delivered to your inbox once a month.