In just a few more months we'll be at risk of becoming haggard undead zombies wandering through a seemingly endless winter. Rather than dreading the seasonal transition, here are a few ways to embrace it like a true Northerner.
1. Continue spending time outdoors
The days are getting shorter so take advantage of the daylight during your coffee and lunch breaks to get out for a refreshing walk. This is perfect for preventing an afternoon energy slump and you won't have to worry about overheating. Miss your weekends at the lake? Once the snow hits, set up an ice fishing trip with friends or rent some cross country skis or snow shoes and try the local trails.
2. Stay active
Natural endorphins and adrenaline released during exercise can boost your mood and energy even when the weather is frightful. Start small and work your way into more intense workouts. Group activities or classes are great for getting you off the couch and prevent feelings of isolation if you tend to withdraw during the colder months. Learn a new skill such as ballroom dancing, bowling, cooking, or yoga to stimulate your mind and keep your social life active. In the words of Hal Johnson and Joanne McLeod, "Keep fit and have fun".
3. Reward yourself with some liquid sunshine (no, not alcohol)
A good coffee or tea can keep your spirits up and the caffeine will give your energy a boost. Make sure you keep the sweeteners to a minimum to get the most benefit. The doctors at True Potential are big fans of "bullet-proofing" their coffee, tea, and hot chocolate with healthy fats and collagen protein.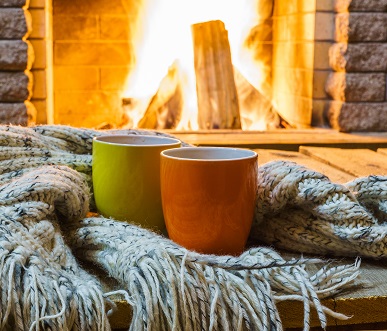 4. Self care
Don't dismiss your health concerns as just a winter slump. If you are not energized by exercise, notice a sudden change in your energy, get frequent infections, or if new aches and pains appear, it may be time for a check-up and updated lab work. Fall is the perfect time to become a new patient or to check-in with your ND. We want you feeling great no matter what nature throws at you.
5. Take your vitamins
This far north of the equator vitamin D is a winter essential. Check out Dr. Pihowich and Dr. Fleury's video on vitamin D. A high quality B complex or multivitamin will also improve energy and support a healthy mood.
Northern vigor
Whether you have spent your entire life in Saskatchewan or have moved to the prairies from a more forgiving climate, take pride in being a tough cookie. Attitude and a healthy state of mind can go a long way. Let us help you survive and thrive through Saskatchewan winters.
Note: Winter months book up quickly. If your extended health benefits reset at the end of the year, we strongly encourage you to book an initial visit soon to get the most out of your health coverage for the year.