Immune Support for Seasonal Transitions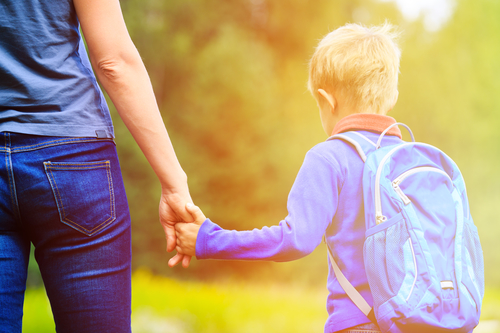 Seasonal transitions create stress on our bodies – here is a recipe that provides natural immune support during the change of seasons.  
Changes in temperature, humidity, and pressure can weaken our immune systems and make us more prone to colds and flus.  In addition, the recent and extreme temperature fluctuations we are now experiencing creates extra adaptive stress that can lead to longer illnesses with more severe symptoms.
A simple way to combat this, in addition to all the usual thing like rest, hydration, and stress management, is to incorporate this immune boosting soup recipe into your routine.  
You can drink this every day during cold and flu season, but it is especially recommended when there is a change in the seasons, or a severe change in the temperature, or when you feel those first signs of illness
Change of Season Soup
Ingredients
Immune Support with Herbs — The herbs in this recipe are available at Soul Foods Conscious Grocer (401 20th Street West, Saskatoon). Just ask for Dr. Marcoux's change of season soup herbs – they have them pre-packaged and ready to go.
Codonopsis pilosula root (Dang Shen) – 4 sticks

Astragalus membranous root (Huang Qi) – 4 sticks

Dioscorea villosa root (Wild Yam) – 4 sticks

Lycium fruit (Goji berries) – 1 handful

Water or bone broth (approximately 4 litres)

Large stock pot
Instructions
Add water or bone broth to stock pot.  

Add herbs and berries and cover with a lid.  

Bring to a boil and simmer for 2-4 hours. If the water boils down, add more as needed.  

Use a slotted spoon to remove all herbs from the pot and allow to cool.
You can drink this soup as a broth or use it as a base to make your favorite soup recipe.  I recommend 1 cup of the broth per day for 2 weeks during the change of seasons (summer to fall and winter to spring especially) and 1 cup a few times per week or as needed during cold and flu season (September to April).
And, of course, if you feel you need extra support for your immune system at this time of year, you can always stop in see Dr. Marcoux for:
Immune boosting shots

Acupuncture to support immune function

Diet and supplement support for optimal immunity

A full assessment of your health and immune status