You're invited to use our health quiz as a useful tool to explore your journey along the river of health – are you upstream or downstream? You will receive an email with your results and also an opportunity to request that we contact you to discuss them (it's optional, you can just do the quiz if you like!).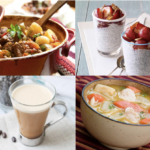 Sign up to our True Potential newsletter and we will send you a digital copy of clinic founder Dr Jacqui Fleury's recipe book Breakfast is Just Another Meal.
Then, watch for our monthly digest of recipes, health tips and clinic news curated from our blog to arrive in your inbox.
Join the 1500+ Saskatoon folks who follow our Facebook page. Or follow us on Instagram to be alerted of giveaways and see behind-the-scenes photos.