Scientifically Proven Effective
There are thousands of published studies demonstrating the clinical effectiveness of laser therapy.  Among these, there are more than one hundred rigorously controlled, scientific studies that document the effectiveness of laser for many clinical conditions, including:
Tendinopathies

Carpal Tunnel Syndrome

Myofascial Trigger Points

Tennis Elbow

Neck Pain

Lower Back Pain

Rib Pain

Ligament Sprains

Muscle Strains

Repetitive Stress Injuries

Chondromalacia Patellae
Plantar Fasciitis

Rheumatoid Arthritis

Osteoarthritis

Shoulder, Back and Knee Pain

Herpes Zoster (Shingles)

Post-Traumatic Injury

Fibromyalgia

Diabetic Neuropathy

Deep Edema/Congestion

Sports Injuries

Auto & Work Related Injuries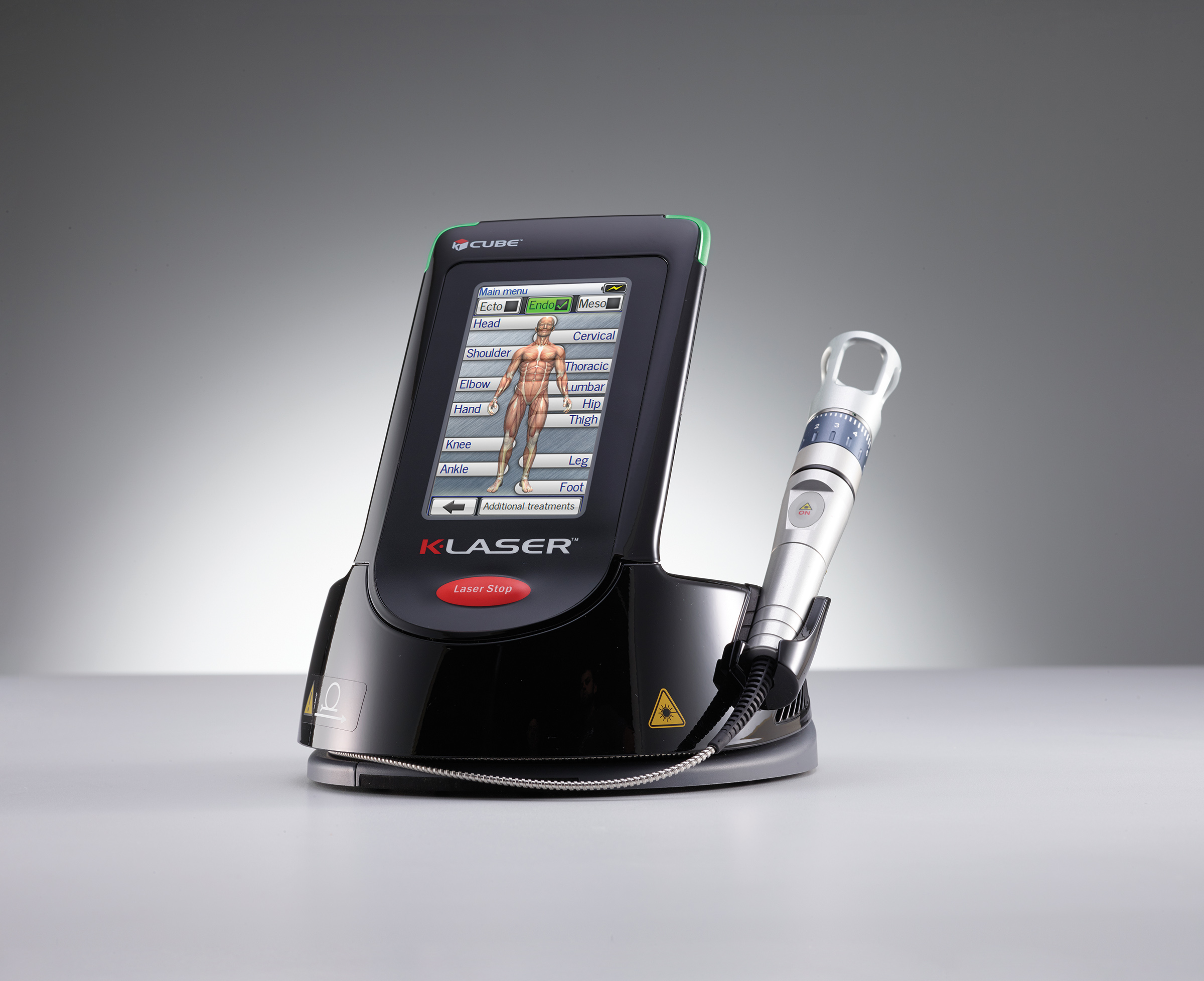 What is laser therapy?
NOT a surgical laser

NOT a cold laser

Class IV laser therapy with the K-Laser delivers specific red and near infrared wavelengths of light to induce a therapeutic effect within the body.

 

These include increased circulation, decreased swelling, reduction of pain and enhanced tissue repair.

 

Laser therapy has been used in Europe since the 1970's and was cleared by the FDA and Health Canada in 2002 and 2011 respectively
What can I expect during and after a treatment? Does it Hurt?
A typical laser appointment involves 3-8 minutes of actual laser treatment.

During the treatment the only noticeable sensation is a comfortable warmth.

There should be relief of pain immediately after the treatment.

Although relief is felt after one treatment, it may return after a few days. The returning pain should still be an improvement over the previous pain. 

To watch a live demo, visit our blog to see Dr. Pihowich, ND demonstrates the use of K-laser on Dr. Fleury, ND in a video.
How many treatments do I need to feel better?
Some people respond very well to one or two treatments, others find continual benefit up to 10 treatments.  An average would be 3-5.  Acute injuries can be treated as often as 2-3 times per week, and older injuries or pain should be treated 1-2 times a week for a longer period of time.
Are there any side effects?
Laser therapy has been used for over 20 years, and very few side effects have been reported.  Occasionally some old injuries or pain syndromes may feel aggravated for a few days, as the healing response is more active after treatment.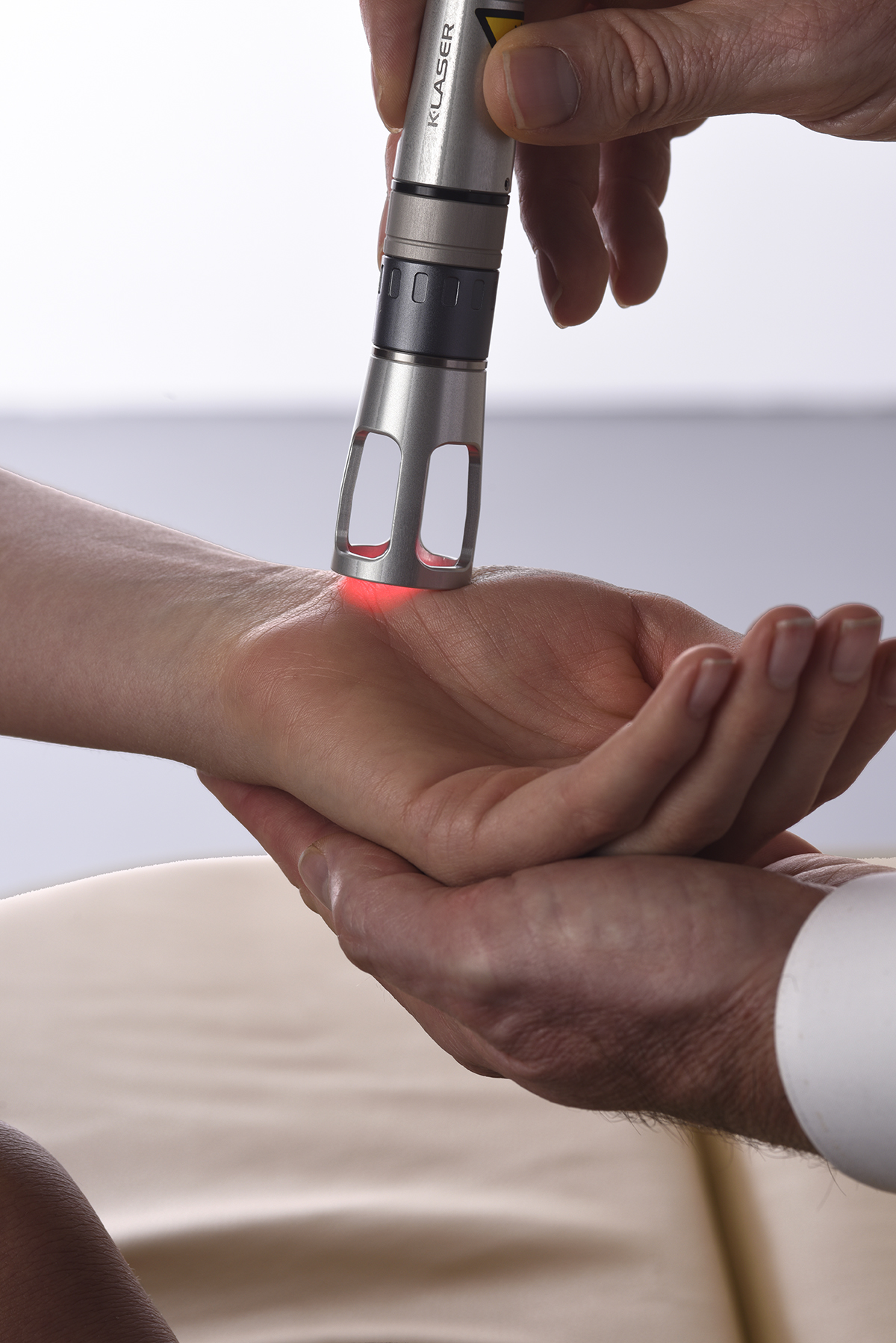 Are there any risks/contraindications?
We don't laser in cases of active cancer or pregnancy just as precaution.
Tattoo's will heat up, and if you've had a cortisone shot in the past week we can't laser over the injection site.
Laser is safe in patients with metal implants or pacemakers!
Can I get laser if I'm already getting other treatment?
Yes. Laser actually works best when combined with other forms of treatment, including physical therapy, chiropractic, massage, soft tissue mobilization, and even following surgery.
Do I have coverage?
As a naturopath, this treatment is a part of a wholistic care plan, so the appointment is billed as naturopathic medicine.
Technical Specification
660nm
effects the inflammatory cascade, and can halt inflammation temporarily
810nm
absorbed by cytochrome-c oxidase in the mitochondria, and can be used to increase cellular currency (ATP) so that tissue performs better and can undergo repair easier for the duration of the benefit
907nm
stimulates hemoglobin to deliver more oxygen to the tissue, which is beneficial in cellular respiration (ATP)
980nm
absorbed by water and generates a modest amount of warmth – the benefit here is more blood flow = more nutrient delivery and by-product clearance.