We are thrilled to finally have Darshel Diaz, DOMP, DScO join us at True Potential Health Services as Saskatoon's newest osteopathic manual practitioner. Darshel is excited to introduce herself to you and tell you a little bit more about her practice and what to expect when you book a visit with her.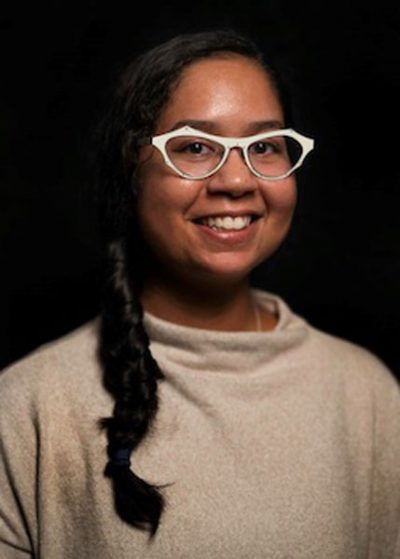 Hello everyone!!
I am Darshel Diaz, an osteopathic manual practitioner. I am a new member to the True Potential Health Services family. I'm excited to announce that I will be coming to the clinic this month.
So let's talk about osteopathy. Some of the most common questions that I get asked are:
How Can Osteopathy Benefit Me?

What Does an Osteopathy Session Look Like?
History of Osteopathy
Dr. Andrew Taylor Still founded osteopathy in 1874 following the loss of his wife, three kids, and an adopted child from spinal meningitis. The next thirty years of his life were devoted to studying human anatomy; he sought to uncover an alternative way to treat illness and disease. He embraced the philosophy that the body has a natural ability to self-regulate through the circulation of its fluids.
Osteopathy Defined
Osteopathy is a form of manual therapy, a type of alternative medicine that looks at the human body as a continuous and interconnected network of complex systems. As an osteopathic manual practitioner, I use my hands as a diagnostic tool, as an avenue to palpate and employ gentle manual manipulation to the soft tissues within the body's limits.
Who Can Benefit from Osteopathy?
Osteopathy is a unique and comprehensive form of manual therapy that is beneficial to everyone. This form of manual therapy can assist in the management of musculoskeletal discomfort, anxiety, depression, digestive and respiratory issues, and more.
What to Expect When Visiting an Osteopathic Manual Practitioner
The first visit consists of a thorough review of health history and physical assessment of the body, in order to determine the structures and systems that may be contributing to the patient's primary complaint. At this time I will discuss any contraindications to osteopathic treatment with the patient.
I will then review the findings of the assessment, as well as devise and discuss a treatment plan with the patient. The number of sessions depends widely on how the patient is responding to the osteopathic treatments. I may refer to fellow health care practitioners if needed. Osteopathic treatments involve an extensive range of hands-on techniques, including, but not limited to: myofascial unwinding, cranial, visceral manipulation, and gentle mobilizations of joints.
You can find out more about Darshel here.
If you'd like more information or to book a consult with Darshel, call the clinic at 306-373-5209 or e-mail us at contact@truepotentialhealth.com.