Looking for a delicious, high-fibre treat that incorporates fall flavours?
These non-bake snack balls are another way to use the amazing Nutracleanse fiber blend!
This recipe makes approximately 12 snack balls. These will store in the fridge for up to a week and are an easy, quick, and well-balanced snack for adults and kids alike.
This recipe is by Dr. Michelle Marcoux, ND.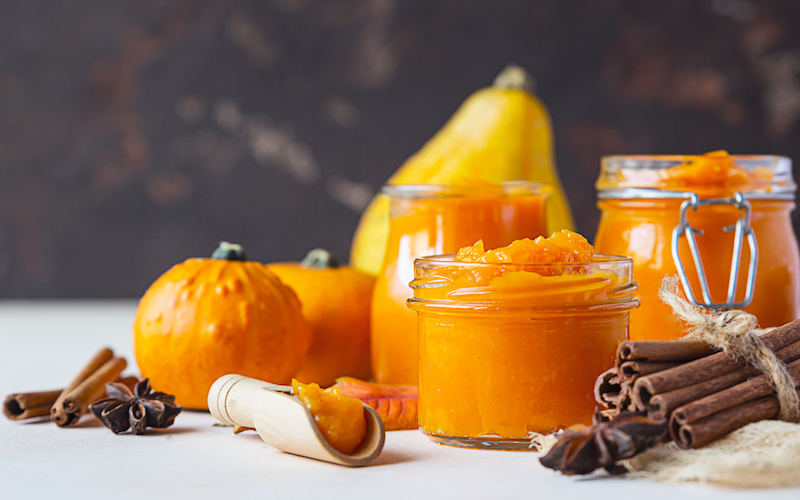 Ingredients
3 oz cream cheese, approx. 2/3 cup
3/4 cup pumpkin puree, unsweetened
1 tsp vanilla
2 tsp cinnamon
1 tsp ginger
1/2 tsp nutmeg
1/4 tsp allspice
1/8 tsp cloves
1/2 cup Nutracleanse fiber blend 
½ cup  Sugar-Free Sweetener (I use Swerve) OR ¼ cup of coconut sugar if you are not avoiding added sugar
Optional (for chocolate coating):
1 cup choc chips
2 tbsp coconut oil
Using sugar-free sweeteners
I use Swerve in this recipe, which is a powdered erythritol product. I like to keep added sugar to a minimum in my house, so this is one way I can do that without depriving my kids of treats. 
If you prefer to use regular sweetener, granulated coconut sugar would be a good option.
Instructions
Use a whisk to blend cream cheese and pumpkin puree together until smooth. If your cream cheese is quite firm, you may need to use a hand mixer or a food processor. Add the rest of the ingredients and mix until well combined.
After mixing, let it sit for a minute or two and then check to ensure it is the right consistency. It should go from being slightly runny to being semi-solid and just a bit sticky. When you roll the dough into a ball, it should be slightly sticky on your hands but it should hold its form easily.
Big chunks of dough should not stick to your fingers. If this happens, add more Nutracleanse, 1 tbsp at a time, until you get the right texture.  I have found this part varies depending on how watery your cream cheese is. Once you have the right texture, roll dough into balls slightly smaller than a golf ball. 
If desired, melt the chocolate chips and coconut oil together in a double boiler (or just a pot that is inside another pot full of water – that's what I use), slowly and at a low heat setting. Once the chocolate and oil have melted together, you can either dip the balls in the pot or drizzle the chocolate over top of them. I usually set them on parchment paper to catch all the chocolate as it dries.
More Recipes:
No Bake, High Fibre Nutracleanse Snack Balls